Turn your website into a
lead-generating machine
Video: 12 Essential tips to getting more visibility online
What's Your SEO Score?
Discover how well your website is optimized for the search engines.
Enter the URL of any landing page or blog article and see how optimized it is for one keyword or phrase.
94% OF CONSUMERS SEARCH ONLINE BEFORE MAKING A PURCHASE
Not all search listing on page one of Google are the same. So while you might be running Google AdWords or appear on Google Maps you are likely missing out on the bulk of the business. How much traffic and business are you missing out on exactly? Well, the average click-through rate for paid search in 2010 (worldwide) was 2% (Convario, January 2011) with Google Maps only representing a small fraction of traffic. So, If you are relying solely off Google AdWords for your traffic, you are missing out on 85% of the traffic running through Google.
Want your wesbite to attract more leads and sales?
Then it's time we improve your visibility online
GUARANTEED IMPROVEMENT IN GOOGLE RANKINGS IN 90 DAYS
OR WE WORK FOR FREE
Don't waste your time with promises when you can see our proven results.
Our no-risk offer will see your website's visibility in improve in 90 days* or we'll work for FREE!
WE MAKE YOU MORE MONEY
…and sky rocket profits
Most SEO and digital agencies have it all wrong! They focus on rankings, not revenue. Rankings and traffic are great, but if those visitors don't convert into actual dollars, it doesn't matter. All we care about is how much revenue and profit we can drive to your business.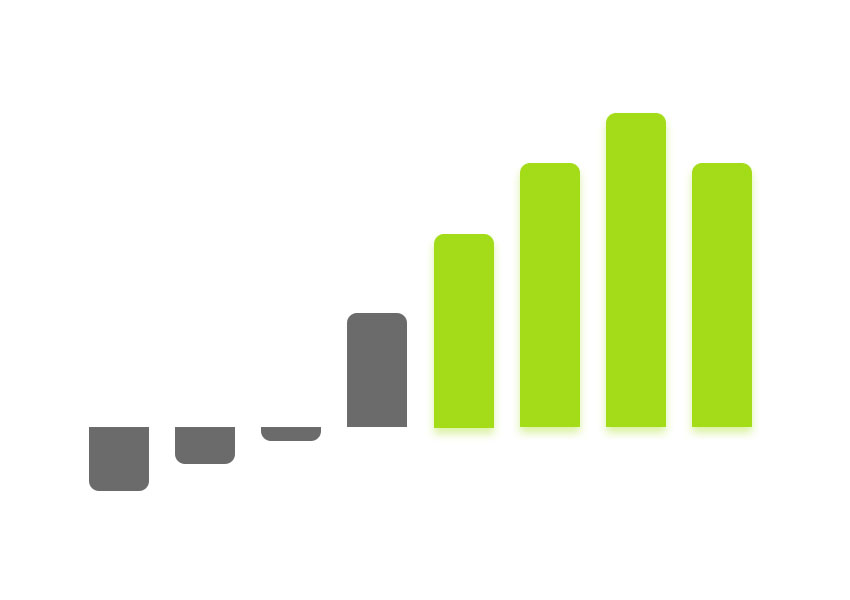 NO EXCUSES, JUST RESULTS
that stand the test of time
Bulletproof your website against the ticking time bomb of relentless Google updates. We don't rely on any one particular tactic to rank your website at the top of Google. Instead, our strategy is to employ a wide variety of tactics that ensures a defensible stronghold on your rankings and results.
SLAUGHTER YOUR COMPETITION
the strategist always kills the tactician
The difficulty of any SEO campaign depends on the level of competition. Like going in to battle; we carefully assess the terrain, size up your competitors and put together a strategy that will slaughter the competition and leave them screaming for mercy.
THE STRATEGIST ALWAYS KILLS THE TACTICIAN
With this in mind, we don't just rush into selecting keywords and blindly start implementing tactics. Every business and industry is different, so we approach every SEO campaign with a custom approach and follow these 3 steps to ensure we slaughter your competition, everytime.
Firstly, we assess the structure of your website, number of pages, indexation behavior and link portfolio and conduct a thorough analysis on the competitive landscape that shapes your industry online. We leave no stone unturned, really digging-deep to find out exactly what your competitors are up to. We then benchmark your site's profile and performance against the competition.
Based on our assessment, we carefully draft a strategy that exposes your competitors' weaknesses and put a plan in place, to first – close the gap, and then crush the competition. This involves a variety of tactics – from obtaining their back link portfolio, to finding out their most profitable key phrases. We go the extra mile every time, as this is where 95% of other SEO agencies get it all wrong.
As they say, "vision without execution is hallucination". So we waste no time in putting the wheels in motion and executing our groundbreaking strategy. We put the man-hours in needed to get you phenomenal results. Our intuitive online reports gives you 24/7 access to the progress of your campaign..
Why Work With Rebel Zoom
Dear Business Builder
Imagine what it would be like to double your sales in the next few months… while spending the same (or even less) on your marketing?
Profits would skyrocket… you'd be able to increase your bonus… you'd feel secure that your business was on sound footing… you wouldn't have to spend weekends worrying about work anymore… you'd finally be able to 'switch off' and actually enjoy the fruits of your hard work.
So ask yourself… are you sick and tired of spending your hard-earned dollars on advertising campaigns that simply cost you more than they make you? Are you fed up of the so-called 'gurus' and 'experts' that offer your more excuses than results?
Then stop the stress and frustration of trying to guess how to grow your business and put our proven, battle-tested strategies and tactics to work.
We've successfully deployed these strategies in a range of different industries, from immigration to construction to education. Using these marketing methods to help hundreds of businesses shift their gears into full throttle and crush their competition into a fine powder.
Many of them have seen sales more than double without spending a single cent more on their marketing.
Sounds hard to believe but it's true. In fact, we're so confident we can help you that we'll even guarantee results – if we don't reach our KPI's you stop paying us until we do!
No other agency will dare do this as they'd have to fire all their staff and quickly go out of business! In fact, go ahead and ask one if they'll guarantee results and watch them squirm.
GET STARTED WITH R1000
WORTH OF ADVICE FOR FREE
Take the first step to double your leads and sales by booking your
FREE SEO audit and 30-Minute Growth Strategy Call Today.